Back Injury Lawyer Columbus, OH
As a trusted Columbus, OH back injury lawyer understands, when your back was injured in an accident, you must still prove that you sustained your back injury as a result of the accident and not in some other way. It might seem very clear to you that the accident you were in resulted in your back becoming injured because your back was fine prior to the accident and suddenly–post-accident–your back was in serious pain. However, the other party and their insurance will likely try to use any tactic to show that this is not necessarily the case. It is crucial that you do not take anything for granted when you are trying to file a claim for your back injury and that you work with a lawyer you can rely on from Brenner Law Offices. 
How do you prove that an accident caused your back injury? 
When it comes time to file your claim, you will need evidence showing that the accident in question caused your back injury. There are a few things you can do to help bolster your claim. One of the most important things you can do is go to a doctor as soon as possible. A doctor can perform a full medical exam following your injury and not only identify your back injury but be on the lookout for any other injuries you may have sustained as well. Your doctor can also confirm whether your back injury is consistent with how you are saying you became injured. This medical record will be extremely valuable to your claim. 
I'm nervous about going to court for this. Can that be avoided? 
Our Columbus back injury lawyer understands that with any kind of legal matter comes a certain amount of stress. You may be nervous about going up against an insurance company to fight for fair compensation. Truthfully, the chances are relatively low that you will need to go to court. Most injury claims are successfully resolved outside of court through skilled negotiation. When you are hoping to receive compensation for your back injury, you should work with a seasoned lawyer who will do this negotiation on your behalf. They will understand if you are being given a low offer or an offer that is fair (and covers your medical costs). 
Your lawyer will do their due diligence to ensure they have all the necessary information and evidence to fight on your behalf and have an effective strategy to obtain the compensation you deserve after you suffered a back injury. These types of claims can be difficult when the insurance company is only offering low settlements or is arguing that your back injury was the result of something else, not this accident. 
Who can you turn to when you have a back injury claim? 
When you are ready to move forward with a claim after you were in an accident, you should reach out to the team at Brenner Law Offices. Our Columbus back injury lawyer is here to represent you and negotiate on your behalf.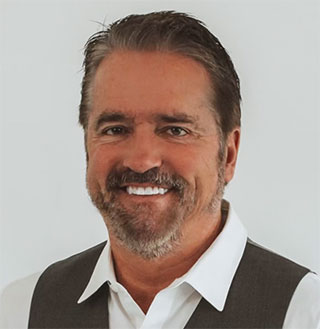 Client Review
"I've known Todd for many years. He has always provided me with excellent advice and counsel. I can say without reservation that I'd trust him with any legal matter."
Linda McDonald