Lyft Accident Lawyer Dublin OH
---
An experienced Lyft accident attorney Dublin, Ohio residents trust can help you understand your legal options and negotiate with the insurance companies while you focus on your recovery. Ridesharing services, such as Lyft, offer an easy, affordable way to get around if you don't have a car of your own or just need someone else to take the wheel for a night. But what happens when a Lyft ride takes a turn for the worse, leaving you with serious injuries and a stack of medical bills?
Whether you were hurt as a passenger or hit by a Lyft vehicle while walking across the street, you could be entitled to significant compensation. Even Lyft drivers who were injured on the job may be eligible for compensation in the event of a car accident. 
Lyft requires drivers to have their own insurance, and the company also carries $1 million in total liability insurance for expenses not covered by the driver's policy. In some cases, you may need to make claims against both policies or even a different driver's insurance.
Who Is Liable for My Dublin Lyft Rideshare Accident Injuries? 
From traumatic brain injuries to spinal cord injuries and psychological hurt, the aftermath of many rideshare accidents is horrible. The financial hardships you'd incur during recuperation makes it even more unbearable. As such, it'd provide some relief to you to hold the at-fault party accountable for the accident's financial burdens. Having a skilled Dublin, Ohio Lyft accident attorney could help make this possible.
To hold an at-fault party liable for your injuries, you must prove the following:
A Duty of Care 
Duty of care refers to a legal obligation someone has to ensure the safety of others. For example, all motorists have the duty of care to use the road in ways that don't endanger lives. They exercise this duty of care by obeying all traffic safety rules and regulations. As such, the negligent party in a vehicular accident is one who disobeyed traffic rules. Such an at-fault party is usually liable for damages.
Breach of Duty of Care  
Merely owing a duty of care to a motorist doesn't make one liable for accident injuries. You must also prove that the responsible party breached such a duty of care. For example, a breach of duty of care would be an at-fault driver tailgating.
Causation
A breach of duty of care wouldn't make a driver liable for damages if such breach didn't cause your injuries. So, you must show that it was such a breach and nothing else that caused your injuries or property damage.
Damages 
To get a compensatory award for damages, you must prove the existence of quantifiable damages caused by the accident. If you can't prove damages, you may not receive any compensation. Showing that you sustained some form of bodily injury in the crash satisfies this requirement.
Discovering the liable party in your Lyft accident is one thing. Knowing how to go about the insurance claims is another. That's especially if the Lyft driver is the responsible party. In such cases, it's difficult to determine if the driver is personally liable or if the rideshare company bears liability.
Generally, however, liability coverage depends on whether the Lyft driver was at the time of the accident, driving for Lyft. That, in turn, would depend on whether the driver was on the app or had accepted to pick you up. If the driver was working for Lyft at the time, third-party liability insurance would cover you.
Contact Brenner Law Offices LLC., a Dublin, Ohio Lyft accident attorney, to discuss whatever questions you may have regarding your accident.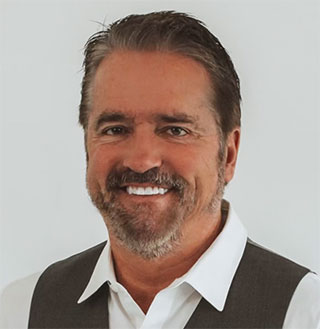 Client Review
"I've known Todd for many years. He has always provided me with excellent advice and counsel. I can say without reservation that I'd trust him with any legal matter."
Linda McDonald