Personal Injury Lawyer Dublin, OH
If you were injured in an accident caused by another party's carelessness, you may want to talk to a personal injury lawyer in Dublin, OH from Brenner Law Offices LLC. You may be eligible for compensation for your medical bills and other losses. A lawyer can help you pursue a timely claim against the negligent party.
Common Mistakes to Avoid When Seeing a Doctor After an Accident
If you suffered injuries in an accident, your top priority should be to seek immediate medical attention. A doctor can diagnose your injuries and suggest the proper treatment. Don't accidentally make these mistakes when seeing a doctor.
Failing to seek medical care soon enough.

If you don't feel hurt after an accident, you may not think it's necessary to see a doctor. However, some injuries don't present symptoms right away, especially if adrenaline is pumping through your body. You may not experience pain and other symptoms until days or weeks after the accident. That is why you should seek treatment right away no matter what. You don't want to jeopardize your health or personal injury claim.
Not being truthful about your medical history.

During your appointment, your doctor will ask you questions about your medical history to properly diagnose and treat you. It is important to be completely truthful about your past illnesses and injuries. Your doctor can't help you if he or she doesn't know the truth.
Asking your doctor legal advice.

A Brenner Law Offices LLC personal injury lawyer in Dublin, OH is the only person you should get legal advice from during this time. When you see your doctor regarding your injury, don't talk to him or her about your legal claim. Your doctor isn't qualified to give legal advice.
Not telling your doctor about your emotional distress.

Vehicle collisions and other accidents don't just cause physical injuries. They can also result in depression, anxiety and other emotional injuries. If you have been experiencing emotional distress after an accident, inform your doctor so that he or she can document it.
Skipping doctor's appointments.

After diagnosing your injury and recommending a treatment, your doctor may schedule multiple follow-up appointments. It is essential to attend all of your scheduled appointments. Otherwise, the defendant's insurance company may argue that you are not committed to treatment, which can hurt your case.
Schedule a meeting with a personal injury lawyer in Dublin, OH from Brenner Law Offices LLC to discuss your case in detail.

Victims of boat crashes may be entitled to financial compensation for the injuries and losses they endured due to the accident, and are encouraged to speak with a personal injury lawyer Dublin, OH residents rely on at Brenner Hubble LLC as soon as possible. 
Perhaps you were out on a boat during a sunny day, just enjoying yourself with family and friends. Then all of a sudden, you may be jolted forward or off the boat entirely in a boating crash. The person who was operating the boat may have been negligent and caused the incident to happen. Boat accidents that happen on the water can be just as serious as car and truck collisions on the roadway. 
How do I know who caused the accident?
If you weren't near the boat driving or watching what they were doing at the time of the accident, it can be difficult to figure out who was really at-fault. By working with a lawyer, they can actually help you with investigating who was responsible, and then providing advice on how to seek compensation from them if you were injured. The owner of the boat could be held liable for the injuries of passengers if they failed to properly maintain the boat and/or fix known issues. 
What are the most likely reasons that the boat accident happened?
It can be a confusing time after being part of a boat accident, and you may speculate why it even happened at all. Some of the more common reasons that boat accidents occur is due to boat drivers that were not inadequately trained, under the influence of alcohol and/or drugs, driving the boat recklessly, or exceeding passenger limits. As a Dublin personal injury lawyer may mention, the truth is that a vast majority of boat accidents could have been prevented if someone had not been negligent.
What injuries could I have sustained due to the accident?
The most common injuries for boating accidents include broken bones, head trauma, concussions, and spinal cord injuries. However, there are also psychological injuries that can develop, such as post-traumatic stress disorder (PTSD), anxiety, depression, insomnia, and new fears about getting back onto a boat or other watercraft. These injuries can impact how a person goes about their day and hinder their ability to continue living the life they once had prior to the accident.
Is it necessary to hire an attorney if I want compensation?
Your memory of what happened along with evidence of the boat accident can make it possible to build a case against the operator of the boat or party at-fault. But you may find yourself needing assistance from a lawyer who has the investigative resources to delve further. Inform your legal team about the types of injuries and losses you have already endured, including costs for medical care, loss of wage for missing work, pain and suffering, and property damage.
Top 5 Ways To Prepare For Your Personal Injury Case
As you get ready to file your personal injury claim, you may think you have this in the bag. You have clear evidence to show that you were injured by the accident and you have a great lawyer who can help you with your claim. These are important factors that will help to positively influence your claim. That said, it will take more than a good lawyer and some evidence to help you win your case and give you fair compensation for your injuries. Your trusted lawyer will advise you to do a few other things that will help give you the best chance possible at winning your personal injury case. 
Listen to your doctor.

This means if your doctor tells you to wear your neck brace after the accident, you don't take it off a minute sooner than they told you to. Your doctor will be able to give you the best medical advice for your specific injuries. They will know if your internal injuries are worse than they appear and they will know how to properly treat you. It is also your responsibility to ensure you do not do things to make your injuries worse following the accident. 
Avoid social media.

It is nearly impossible for people to stay off of all forms of social media. Especially when following an accident, you will likely want to update your friends and family in one easy place. However, if you post it to social media–even if your account is private–you would be amazed at what an insurance agent is able to dig up. Even if you are posting things unrelated to your accident, the defense could still find a way to potentially use this to undermine your case. 
Prepare for your case.

Many people believe that once they have a good lawyer they will not need to do much for the case. This is not true, however. Speak with your lawyer about what can make you the ideal plaintiff. This may include dressing a certain way, remaining polite even during difficult points of your case, and being responsive when your lawyer is trying to contact you. 
Avoid public displays of being okay.

You may be eager to hit the gym or go for a run around your neighborhood. However, the defense may be ready and waiting for you to show that you are physically fine after the accident. Even if you are doing stretches or exercises deemed safe for your level of fitness following the accident, it is still wise to avoid doing this in public. 
Work with a lawyer you can trust.
When you are filing an injury claim and want legal help, it is of the utmost importance that you work with a lawyer you know you can rely on throughout the entire legal process. You want to feel comfortable going to them about any concerns you have and you want to know that they are being honest with you about the trajectory of your case.
Our Dublin lawyer personal injury team from Brenner Hubble LLC has experience representing victims of personal injury accidents. We have the connections and knowledge to build a case so that victims receive the highest amount in restitution possible, all they have to do is call!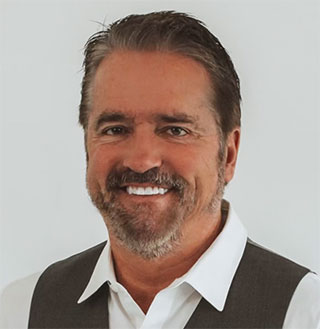 Client Review
"I've known Todd for many years. He has always provided me with excellent advice and counsel. I can say without reservation that I'd trust him with any legal matter."
Linda McDonald