Car Accident Lawyer Dublin, OH
---
If you were recently hurt in a car accident, you may want to discuss your case with a car accident lawyer in Dublin, OH. You may be eligible to receive compensation for your losses. A lawyer from Brenner Law Offices LLC can help you pursue a timely claim against the negligent party.
How to Prevent Accidents During Road Trips
With the temperatures getting warmer, more and more people are taking road trips. These trips are a great way to bond with family and friends and create new memories. However, with an increased number of cars on a road, there's an increased risk of accidents. Here are a few ways to avoid getting into an accident during your summer road trip.
Create a plan.

If you're taking a road trip to an unfamiliar destination, it's wise to have a plan ahead of time. Find out the route you have to take and put it in your GPS. The device can tell you which roads are under construction so that you can avoid them. It's also a good idea to bring a paper map in case your GPS loses signal.
Take turns driving.

Driving a vehicle for hours at a time can get tiring. If you get too drowsy, you can lose focus of the road and get into an accident. That's why everyone should take turns driving.
Follow the speed limit.

As a car accident lawyer in Dublin, OH can confirm, speeding is one of the most common causes of car accidents. Although you might be thrilled about getting to your destination, you should never drive above the speed limit. If you drive too fast, you may not have time to react to hazards on the road, increasing your risk of an accident.
Don't drive at night.

If possible, stop at a hotel before it gets dark. Driving at night is more hazardous, especially if you're in an unfamiliar area. 
Stop for heavy rain.

When you're on a road trip, it's important to pay careful attention to the weather. Certain conditions, like rain, can decrease your visibility. If it starts raining heavily, you may want to pull over to a safe spot until the rain stops. While this can slow down your trip, you can at least avoid getting in to an accident.
If you were hurt in a car accident during a road trip, schedule a consultation with a dedicated Brenner Law Offices LLC car accident lawyer in Dublin, OH today.

Do You Need Consult a Lawyer?
If you are thinking about visiting a lawyer after a recent accident, a car accident lawyer Dublin, OH residents trust from Brenner Hubble LLC can be a great resource for you. We have protected the rights of accident victims in this community for many years. We are a seasoned legal team who takes pride in offering quality legal assistance. Every client and their recovery is important to us. So if you have been injured in a car accident, remember that you may be eligible to receive compensation for lost wages, medical bills, and other ways your life has been impacted. A reckless driver should be held responsible for the ways that innocent people had suffered because of their negligence. 
Many victims are concerned about their ability to pay for medical treatment after a car accident. For example, even if you have medical coverage through a health provider, you may still owe for copay appointments, deductibles, and other treatments related to the accident. Your health insurance may only cover you to such an extent, and you may have to pay for the rest. You should not be forced to pay out of pocket for injury care that someone else caused. Loss of income after a car accident can make it difficult for a victim to pay their other bills, such as necessities for living. As your lawyer can discuss with you, you may be eligible for restitution for the following types of damages:
Medical bills

Loss of earnings

Loss of consortium

Rehabilitation

Disfigurement

Loss of quality of life

Medical equipment

Property damage

Pain and suffering
After an accident, it is imperative that you seek medical attention right away and be honest about all the symptoms you are experiencing. The car accident may have left you feeling anxious, depressed, and with PTSD-related symptoms. Physical injury and mental anguish should both receive proper and equal treatment. Keep all records related to your injuries, so you can provide your insurance with this information if needed. Don't forget just to what extent a legal team can help you after a car accident. You shouldn't have to worry about medical bills or other ways that you may become financially drained. By having a dedicated Dublin car accident lawyer intervene and come to your legal aid, it can save you stress and increase your chances of getting a settlement that you deserve. 
We believe that victims should not have to suffer because another person chose to be reckless that day. We want to see our clients get back up and onto their feet as quickly and to the fullest extent as possible. In the event of an injury accident, we can help make that difference in getting your life back together. We hope that if you are in need of support, that you contact our friendly Dublin lawyer car accident team at Brenner Hubble LLC today.
Phrases To Avoid Saying After a Car Accident
Immediately following a car accident, you may be wondering if there are things you should or shouldn't say to the other party. This can also go for any insurance agents you speak with, the police officer at the scene, or other parties. It can be frustrating to feel like you are unable to give your side of the story but it is important to wait to speak with your lawyer following a car accident. Below, you will find key phrases not to say after a car accident. 
"I'm not injured."

Whatever you say after a car accident, never tell anyone you are uninjured. It is truly amazing how many people who did not believe they were injured following a car accident suddenly do not feel great after a few hours or days. This happens because the adrenaline wears off, soft tissue injuries get worse, and your body is suddenly left to try to heal. 
"Yes, I accept that settlement."

Unless you're doing so under the supervision of your lawyer, you do not want to accept any settlement offers. The insurance agent may try to get you to accept a settlement by saying you were partially liable for the accident or that you are not going to get a better offer. Wait until you have spoken with your lawyer and even accept an offer through them.
"I'm so sorry."

This can be such an easy thing to slip out. Even if you believe you were in no way responsible for the accident, it can be easy to say "I'm sorry" out of habit. You can still be empathetic and concerned about yourself, the situation, and the other driver without apologizing. Avoid apologizing or making any excuses. 
"I think" or "I believe."

Don't offer speculations after a car accident. If a police officer is there, just give them general facts and move on with your lawyer. Not only could the information be wrong, but it could also paint you as wishy-washy and aloof. 
"I don't have a lawyer."

If you aren't planning to work with a lawyer or simply do not have one yet, do not tell anyone this. Insurance agents will absolutely use this against you to try to get you to take a settlement that is far lower than you deserve. Never advertise that you are not getting legal help for your case. 
"I'm giving a statement."

Avoid giving any kind of official statement at all costs. This will only ever harm you and your case. While you may have to end up giving a statement at some point, it is crucial that you do so under the careful eye of your lawyer so that they can go over your statement and ensure it does not have anything self-incriminating in it. 
Where can you turn?
Getting into a car accident can be scary. Don't let a few phrases hurt your chances of getting the compensation you deserve. Call our office today to speak with our lawyers. If you were hurt in a car accident during a road trip, schedule a consultation with a dedicated Brenner Law Offices LLC car accident lawyer in Dublin, OH today.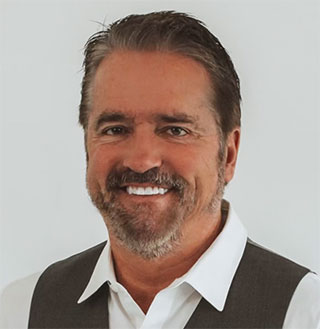 Client Review
"I've known Todd for many years. He has always provided me with excellent advice and counsel. I can say without reservation that I'd trust him with any legal matter."
Linda McDonald