ERISA Lawyer Dublin OH
---
Attorney Todd Brenner, ERISA lawyer Dublin, Ohio, has been representing disability claimants for over 25 years. Todd and his team have in-depth knowledge of disability claims. If a chronic or terminal illness, debilitating injury, or other impairment prevents you from working and you were denied long-term disability benefits, Todd can help you meet the rigorous standards set by ERISA to improve your odds of a successful claim or appeal.
What Is ERISA?
ERISA stands for the Employee Retirement Income Security Act. It was signed into law in 1974 to protect employee pension funds but has been revised over the years to include provisions regarding group insurance policies. Employers offering an employee benefit plan, such as long-term or short-term disability insurance, life insurance, health insurance or a retirement plan, are subject to the provisions of ERISA.
ERISA was enacted to protect employee benefit plan participants and their beneficiaries from mismanagement and abuse by the plan sponsors and administrators. ERISA requires claims administrators and insurance companies to act in the best interests of plan participants. Those who create or insure employee plans must be accountable to their insureds for their actions.
The law grants workers the right to appeal a denial of an LTD claim and to take the case to federal court if the appeal is denied. These are strong protections – you likely will need an attorney to help you navigate the complicated process.
Because these cases are complicated and time-consuming, it is nearly impossible for a layperson to succeed in getting their claim approved by the insurance company or by a federal judge. For these reasons, and many others, very few attorneys will take ERISA cases.
In short, ERISA is a federal law which has different rules from most state insurance laws, so you need an ERISA lawyer who has plenty of experience in handling appeals and trying lawsuits in federal court.  There is a lot of work to do before the appeal is filed, and if it isn't done timely, you won't have the chance to do it later. Todd Brenner, an experienced ERISA Dublin, Ohio lawyer, will do this work for you, including collecting medical evidence, getting your doctor's testimony to support your disability and proving why you can't perform your job or any other job.
While you are granted the right to appeal and to go to court, ERISA can make it difficult with certain restrictions, such as allowing only one appeal, setting strict deadlines, having the appeal heard by the insurance company, not a neutral third party, disallowing new evidence and not letting you choose your court. Even if a judge agrees that your claim should have been paid, you must prove that the insurance company acted unreasonably in denying your claim, which is an extremely high standard to meet. 
What To Do?
If you or someone you know has had an ERISA claim denied, it may behoove you to retain an ERISA lawyer with substantial experience from Brenner Law Offices LLC.  Attorney Todd Brenner is a top-rated, ERISA Dublin, Ohio lawyer who fights for his clients and gets the results they deserve.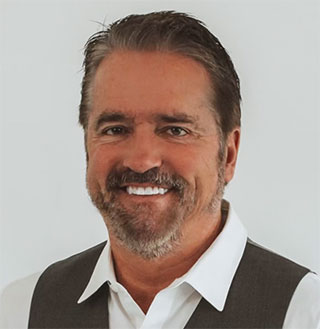 Client Review
"I've known Todd for many years. He has always provided me with excellent advice and counsel. I can say without reservation that I'd trust him with any legal matter."
Linda McDonald