Insurance Claims Lawyer Columbus, OH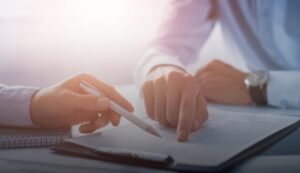 If you have been struggling with insurance claims, a Columbus, OH insurance claims lawyer understands how frustrating it can be when you've hit a wall and are here to help you. You've likely spent years paying your premiums on time because you understand how important it is to protect your asset, and although you've always hoped to file a claim, you were secure in the fact that you were doing the right thing by having the appropriate amount of insurance.
Unfortunately, accidents do happen and it's only reasonable that you would now file that claim, obtain the financial compensation due you, and begin to rebuild. But then you get an offer from your insurance company that is not only low – it is ridiculously low. So what do you do now? What type of legal recourse do you have against your own insurance company? Contact Brenner Law Offices to learn more, and keep reading!
Lowball Offers
Insurance companies are all "neighborly" and helpful when they woo you for your business. What you need to remember is that these are for-profit businesses. They collect clients' premiums and count on those clients not filing claims because if they do, those payouts would cut into the insurance company's profits.
So instead, the insurance company does all it can to avoid paying the amount the client is entitled to. A Columbus insurance claims lawyer knows that there are many tactics these companies use, but one of the most common is the lowball offer. The company offers an amount much lower than your claim is actually worth and hope that you will take that offer, no questions asked. But it is important for every consumer to know that you do not have to accept that inappropriate offer.
One of the best ways to fight a lowball offer is to have an insurance claims lawyer advocating for you. A lawyer can evaluate your case, confirm you have submitted all appropriate documentation, and determine the amount you should be receiving. The attorney can help reduce your stress by dealing with the insurance company directly on your behalf.
Each insurance claims lawyer from our law firm is well-versed in negotiating with insurance companies and will diligently work to get you the settlement you deserve. If the insurance company refuses to negotiate in good faith, there are steps your lawyer can take to protect your interests.
One of the most common tools used by attorneys in these situations is filing a bad-faith lawsuit against the insurance company for failing to do its job. The lawsuit will hopefully encourage them to do the right thing because litigation can be very expensive for their company. Although going filing a lawsuit may not be the best option in every case, it can be an effective option against an insurance company that insists on delaying claims, submitting lowball offers, or denying claims outright.
Call Our Law Firm Today
If you have filed a claim with your insurance company and are getting the run around about obtaining the financial compensation you feel you are due, contact Brenner Law Offices to schedule a free consultation with a dedicated Columbus insurance claims lawyer.
When Should You Hire a Lawyer?
When it comes to insurance claims, the process can be complex and confusing without the help of a Columbus, OH insurance claims lawyer to make sense of it all. An experienced lawyer can help you navigate the process and ensure that you get the best outcome. Knowing when you should hire a lawyer can help you make the right decision for your situation; learn when you should hire an attorney, and then contact one today at Brenner Law Offices for help.
Denied Claim
A lawyer can help you understand why the claim was denied and work to have it overturned. The lawyer will also review all paperwork associated with the claim and determine if any legal action needs to be taken to ensure the claim is paid. Additionally, a lawyer can provide advice on how to approach the insurance company in order to increase your chances of getting a favorable outcome. With their knowledge and experience, they can fight for you and help ensure that you are not taken advantage of by an insurer.
Delayed Claim
In some cases, a delay can mean that the insurance company is dragging its feet or trying to deny the claim. A Columbus insurance claims lawyer can help you navigate the legal system to get your claim resolved quickly. They can advise you on the best course of action and help you build a strong case to get you the compensation you deserve. Additionally, a lawyer can represent you in court if the insurer refuses to cooperate and pay out your claim.
Frustrating Tactics
Insurance companies have various tactics they may use to deny or delay a claim, and some of these can be incredibly frustrating for claimants. One common tactic is to ask for information that is irrelevant or was already provided, in an attempt to frustrate the claimant and delay the process. Another tactic is to place blame on the claimant, even if the damage wasn't their fault. Some insurance companies may also drag out the process by unnecessarily extending deadlines or refusing to provide adequate proof of coverage. These tactics can make the process more difficult and often lead to disputes that require legal help. If you're feeling frustrated with the tactics your insurance company is using to delay your claim, you should consider getting help from an attorney.
You Are Injured
If you are injured due to an accident or medical negligence, you need a lawyer to help you seek justice. A lawyer can assess your case, advise you on the best legal options, and assist you in filing your claim and negotiating with the insurance company. Your lawyer can also represent you in court and fight for a fair settlement that covers your medical costs, lost wages, and other related expenses. Working with a lawyer will ensure that you receive the maximum amount of compensation for your injuries.
Your Property Is Damaged
If you have had your property damaged due to an accident or event that was not your fault, you may be entitled to receive compensation from the responsible party. An experienced lawyer will be able to provide legal advice and assistance in order to ensure that your rights are protected and that you get the best possible outcome from your claim. They will assess the value of your claim and fight for the maximum amount of compensation that is available to you.
If you are dealing with damages or frustrating delays, it's time to bring in a lawyer. Contact a Columbus insurance claims lawyer at Brenner Law Offices for help today.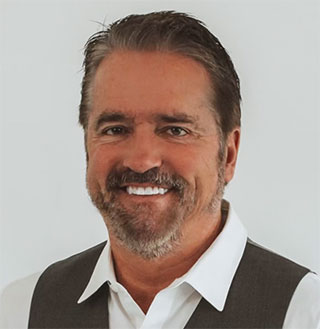 Client Review
"I've known Todd for many years. He has always provided me with excellent advice and counsel. I can say without reservation that I'd trust him with any legal matter."
Linda McDonald