Motorcycle Accident Lawyer Dublin, OH
---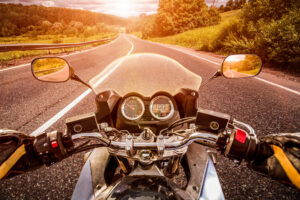 If you were injured in a motorcycle accident, you may want to consult a motorcycle accident lawyer in Dublin, OH from Brenner Hubble LLC. You may be entitled to receive compensation for your medical expenses, lost wages and other losses. A lawyer can help you pursue a timely claim and protect your legal rights.
Common Damages in a Motorcycle Accident Case
If you were in a motorcycle accident caused by another motorist, you shouldn't have to pay for the damages out of your own pocket. That's why it's important to bring a legal claim against the negligent driver as soon as possible. Here are the most common damages in a motorcycle accidents case.
Medical expenses.

Since motorcycles don't have the protection that standard vehicles have, motorcyclists are more likely to suffer severe injuries in accidents, such as traumatic brain injuries and spinal cord injuries. After a motorcycle accident, you may require transport to the hospital by ambulance, surgery, rehabilitation and other medical care. These medical expenses can easily cost tens of thousands of dollars. Your lawyer will factor in your current and future medical expenses when building your claim.
Lost wages.

As mentioned above, motorcycle accident injuries can be very severe. As such, you may have to take considerable time off work. If your injury resulted in a permanent disability, you might not be able to return to work at all. A motorcycle accident lawyer in Dublin, OH from Brenner Hubble LLC can help you pursue lost wages in your accident claim.
Pain and suffering.

These damages may include both the physical and mental pain you experience following a motorcycle accident. For instance, if you endured an injury that has left you with a permanent limp, you may be able to claim pain and suffering damages. If you were diagnosed with depression or post-traumatic stress disorder after the accident, you may also qualify for these damages.
Motorcycle repairs.

In a motorcycle accident case, you may also be reimbursed for the repair bills for your motorcycle. If your motorcycle was totaled, the defendant's insurance company may pay you for the fair market value of the bike.
Punitive damages.

In certain cases, punitive damages may be awarded if the defendant's behavior was especially harmful. For example, if the motorist who hit you was extremely intoxicated, you may be able to claim punitive damages.
Schedule a consultation with a motorcycle accident lawyer in Dublin, OH from Brenner Hubble LLC today.