Motorcycle Accident Lawyer Dublin, OH
---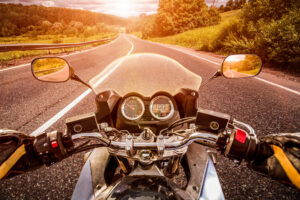 If you were injured in a motorcycle accident, you may want to consult a motorcycle accident lawyer in Dublin, OH from Brenner Law Offices LLC. You may be entitled to receive compensation for your medical expenses, lost wages and other losses. A lawyer can help you pursue a timely claim and protect your legal rights.
Common Damages in a Motorcycle Accident Case
If you were in a motorcycle accident caused by another motorist, you shouldn't have to pay for the damages out of your own pocket. That's why it's important to bring a legal claim against the negligent driver as soon as possible. Here are the most common damages in a motorcycle accidents case.
Medical expenses.

Since motorcycles don't have the protection that standard vehicles have, motorcyclists are more likely to suffer severe injuries in accidents, such as traumatic brain injuries and spinal cord injuries. After a motorcycle accident, you may require transport to the hospital by ambulance, surgery, rehabilitation and other medical care. These medical expenses can easily cost tens of thousands of dollars. Your lawyer will factor in your current and future medical expenses when building your claim.
Lost wages.

As mentioned above, motorcycle accident injuries can be very severe. As such, you may have to take considerable time off work. If your injury resulted in a permanent disability, you might not be able to return to work at all. A motorcycle accident lawyer in Dublin, OH from Brenner Law Offices LLC can help you pursue lost wages in your accident claim.
Pain and suffering.

These damages may include both the physical and mental pain you experience following a motorcycle accident. For instance, if you endured an injury that has left you with a permanent limp, you may be able to claim pain and suffering damages. If you were diagnosed with depression or post-traumatic stress disorder after the accident, you may also qualify for these damages.
Motorcycle repairs.

In a motorcycle accident case, you may also be reimbursed for the repair bills for your motorcycle. If your motorcycle was totaled, the defendant's insurance company may pay you for the fair market value of the bike.
Punitive damages.

In certain cases, punitive damages may be awarded if the defendant's behavior was especially harmful. For example, if the motorist who hit you was extremely intoxicated, you may be able to claim punitive damages.
Sometimes, vehicle accidents can happen for a multitude of reasons, and when this happens, looking for a motorcycle accident lawyer in Dublin, OH, is one of the ways that assistance can aid. Now; examples of car accidents, truck accidents, and more, usually happen, because people are careless.  More specifically though, motorcycle accidents are the main focus in this regard.  Sometimes the reasons why motorcycle accidents happen are for reasons such as slippery roads (such as when it comes to rain or snow), other drivers being careless or aggressive on the road, such as demonstrated through road rage, and more.  
These are some factors to take into consideration, when it comes to why motorcycle accidents end up taking place.  Moreover, motorcycle accidents can also end up being very severe as well. Examples of damage that might be caused by motorcycle accidents include concussions, road rash, broken ribs, internal bleeding, and more. Furthermore, motorcycle riders are less protected than those who drive cars, because they are less shielded. As such, the damage can be much more severe.  Overall, such accidents can be grounds for a motorcycle accident lawsuit, which would be taken through legal means..  One of the reasons why this is the case, is because those who ride motorcycles are less shielded, in relation to truck accidents and car accidents, where the individual is more protected.  As such, individuals who decide to learn how to ride a motorcycle, should understand the risk, compared to other vehicles. 
What A Motorcycle Lawyer Can Assist You With 
Now; when it comes to issues pertaining to motorcycle accidents, it is important that one ends up getting legal assistance, to get justice for injuries, damage done, compensation, and more.  A type of lawyer to contact, to get such a situation resolved, would be a good motorcycle accident lawyer. What a motorcycle accident lawyer could assist with, is analyzing cases, from an in depth perspective. This pertains to various questions, such as what kind of injuries the rider sustained, how much damage was done to the vehicle, the kind of compensation that the individual in question is looking for, and more. However, there are some other aspects that are essential to take into consideration as well. For example; one of the questions that may be asked about motorcycle accidents is whether a family was involved or not.  What this would aid in doing, is assessing factors, such as whether how much a family member was involved in the accident, was a direct correlation with the accident happening.   
How To Connect with A Motorcycle Layer 
These are some factors to take into consideration, in order for a business to expand the kind of audiences that are being worked with.  For example, Brenner Hubble LLC has a strong focus, on not just motorcycle accidents, but also wrongful deaths, truck accidents, liability work, and more. What this aids businesses and companies doing, is having various questions answered, that clients and customers may have about how a company does business.  
Some examples of questions that may be asked, may be wondering. What are the core ethics of the business or company? How does one do business with them? What kind of clients and customers are worked with? What is their key to success? These are some questions that need to be taken into consideration. Moreover, working with a multitude of audiences on different types of cases aids in creating a stronger variety of lawyer work that is handled. 
Schedule a consultation with a motorcycle accident lawyer in Dublin, OH from Brenner Law Offices LLC today.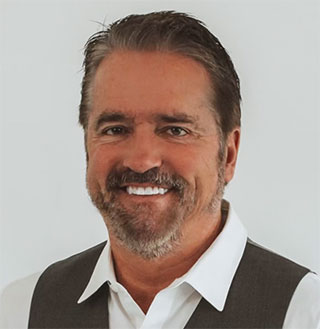 Client Review
"I've known Todd for many years. He has always provided me with excellent advice and counsel. I can say without reservation that I'd trust him with any legal matter."
Linda McDonald