Truck Accident Lawyer Dublin OH
---
 As an experienced Dublin, Ohio truck accident lawyer, Todd Brenner has a unique set of qualifications for Ohio trucking accident cases. 
Crashes involving large trucks often leave innocent victims catastrophically injured. Wrongful deaths are frequent. A loaded 18-wheeler can weigh more than 75,000 pounds. A vehicle that size moving at 35 mph on a surface street, or 65 mph on the interstate, creates an immense force and can cause significant damage to smaller vehicles or pedestrians.
Truck accident victims who survive can require months or years of intense medical treatment and physical and occupational therapy to recover from or learn to live with broken bones, internal injuries, disabilities, and traumatic brain injuries. While the laws of Ohio give people who get injured by truck drivers and the families of people killed in truck accidents the right to file insurance claims or pursue lawsuits, actually receiving compensation can be difficult.
Common Truck Accident Injuries
Truck accidents are one of the leading causes of serious injury, which tends to be severe enough to require medical attention. Those who have been in a truck crash are advised to get medical attention as soon as possible, if not immediately while at the scene, so their injuries can be attended to quickly. Some people may need to be ushered off to the emergency room because their condition is so critical. As a truck accident lawyer Dublin, OH residents trust from Brenner Hubble LLC has seen before, victims and their families can suffer greatly in the aftermath of a commercial truck accident. The following are some of the most prevalent injuries sustained by truck accident victims:
Traumatic Brain Injury (TBI)
When the brain gets injured from a piercing injury or sudden force of impact, it can cause a traumatic brain injury. The symptoms of a TBI tend to include nausea, vomiting, loss of consciousness, headaches, personality changes, sleep changes, difficulty remembering, and more. Traumatic brain injuries should be treated with a sense of urgency, as brain bleeding and inflammation can happen, even without a visible external wound present. It is unwise to not see a doctor about a potential traumatic brain injury, especially if someone was recently in an accident.
Spinal Cord Damage
As a Dublin truck accident lawyer has seen before, the impact of a truck crash on the body can cause long-term disability due to spinal cord damage. Injury to the spinal cord can result in total or partial paralysis below where the injury occurred. A person may have to undergo months of rehabilitation, and others may not regain movement. The spinal cord is responsible for carrying out various functions throughout the body, and depending on where the damage occurred, will influence where the injury is at its worst.
Broken Bones
Broken legs and arms are frequently seen in truck accident victims. Some may also sustain a broken pelvis. The severity will range from a simple break to compound fractures, and may require a cast or surgery to repair. Broken bones may cause other complications too, such as damage to nearby organs. Signs of a broken bone include a visibly misshapen joint or limb, swelling, bruising, bleeding, numbness, tingling, limited or not mobility of the area, and intense pain.
Burns, Scarring, and Disfigurement
Commercial trucks are responsible for carrying all kinds of material, and some may not be stocked with just fruits, vegetables, or other such goods. Trucks may be hauling gasoline, propane, acetylene, explosives, hydrochloric acid, and more. If an accident were to unfold, then these materials may combust or cause a fire, causing burns to those who were part of the crash. Facial injuries in particular may require surgical correction and can leave the victim with permanent scarring that is not only painful, but affects their self esteem.
Neck Injury and Whiplash
Whiplash is a common injury for motor vehicle accidents. Whiplash happens when the soft tissues of the neck get injured. As our Dublin lawyer truck accident team would inform clients, this condition can develop even in minor accidents going 15 MPH, with or without a seat belt. The victim may need continual chiropractic care to correct the spinal misalignments and cervical damage that was caused by the truck impact. Symptoms of whiplash include neck stiffness and pain, worsened pain with neck movement, headaches, fatigue, arm numbness or tingling, loss of range of motion in neck, and dizziness. 
Why You May Need a Truck Accident Lawyer in Dublin, Ohio
The first challenge involves establishing that the primary cause of the accident was an error by the truck driver or an oversight by the trucking company. The truck driver may have been speeding or he fell asleep at the wheel. The driver might have become distracted or failed to slow down while approaching a traffic jam. The company that employed the truck driver may have failed to inspect the truck or allowed the driver to work past the maximum number of hours allowed.
Evidence for any of these accident causes can come from police reports, eyewitness accounts, service logs that every federally licensed truck driver is required to keep, and an onboard computer called a truck's black box. An experienced Dublin, Ohio truck accident lawyer will know how to access and interpret all this information.
A truck accident victim must also present proof that the crash caused serious injuries that required medical care. Insurance company claims adjusters will dispute the cause and severity of injuries, especially if they can find a reason to argue that the crash victim suffered from a preexisting condition. Countering such arguments requires gathering and organizing numerous medical records, therapists' notes, and prescription orders.
Another complication arises from the fact that commercial truck drivers and the vehicles themselves are covered by a number of insurance policies every time they take the road. Determining which policies apply given the facts of a particular case is rarely easy and seeking compensation from the wrong insurer may delay the resolution of the case. At worst, pursuing a truck accident claim against an insurance company that has no liability can take a case beyond the statute of limitations. Once the deadline for filing a claim passes, a victim will have no legal options for seeking compensation from the at-fault parties.
Often, expert testimony from doctors and other specialists will help a truck accident victim. An attorney who has handled many personal injury and wrongful death cases will have access to a network of such experts. Contact Attorney Todd Brenner, of Brenner Law Offices LLC., your dedicated Dublin truck accident attorney, today for a free case evaluation.
While many collisions on the highway are severe, those that include trucking accidents can cause significant changes to everyone involved. If you have been in an accident and are not sure if you have a case, keep reading for what qualifies as a case and how our truck accident lawyer Dublin, OH team can help you with your case.  Moreover, there are many reasons as to why truck accidents can happen as well.  With that said, it is important to lay out a few examples, with some of them being carelessness during busy traffic, wide turning, and other cars on the road, not looking where they are going.  For example; when it comes to aspects pertaining to busy traffic, there is more of a chance that an accident could happen, due to how unpredictable the road is. 
An example of this, would be a truck trying to jump ahead of a car that the driver feels is in the way, which would then lead to a chance of an accident happening.  Additionally, this is also where aspects such as wide turning and careless drives may come in.  When it comes to trucks and the chances of accidents, one of the reasons why they happen is because sometimes trucks do not anticipate the kind of wide turn that needs to be made. As such, a lack of being anticipatory may not only increase the chance of accidents, but drivers being careless with traffic on a busy road amid trucks needing to be careful with wide turns and seeing other drivers below them, also needs to be taken into consideration as well. 
Trucking Accident Statistics
On average, over 130,000 trucking accidents happen across the country each day. This means that many truckers will come into contact and be in an accident at some point or another. While you may survive these accidents, many injuries are substantial, requiring multiple surgeries and time out of work. Furthermore, because of the complexity of truck accidents, it may be important to contact a truck accident lawyer in Dublin, OK.
Different Types of Trucking Accidents
What you will quickly learn, when it comes to working with truck accident professionals, is that  not all truck cases are the same. Depending on your situation, you may fall into one of the following accidents:
Rollovers
A rollover is when a truck ends up being impacted heavily through a crash, causing it to turn over, or rollover. Moreover, these can also happen, if a truck ends up making a wrong turn onto heavy ice, heavy snow, and more.
Wide Turn Crash
One of the reasons why wide turn crashes can take place, is because there is a lack of turning narrowly, when it comes to making turns onto busy traffic. Thus, a lack of turning properly, can cause accidents.
Spill and Overload of Cargo 
Spills and overloads of cargo end up taking place, when truck cargos end up leaking and spilling onto streets.  An example of this would be a truck oil spill; the danger in this, is that other cars on the road can be put at risk, through being impacted by dangerous and slippery road conditions.  As such, other drivers will be put at risk, and there will be a high chance of accidents and collisions happening. 
Head-On Collisions 
Head-on collisions are self explanatory, and they involve a frontal collision between a truck driver and another vehicle, such as a car, a motorcycle, or another truck. The damage that can be done during a head on collision can be severe, particularly if the individual that experienced a head on collision, was in a small car, or particularly a motorcycle, which can cause fatal injuries to the rider, due to the lack of strong protection, due to a car, and more.
Rear-End Collision
A rear end collision is when a truck ends up colliding with a vehicle from the back.  An example of this, would be if a truck were to be traveling at a high speed.  However, because they are not paying attention to a car below them, they end up colliding with a car from the back.  This is an example of a rear end collision. 
As a truck driver hauling freight and traveling the numerous interstates, you may encounter situations that are not your fault but are still tragic nonetheless. These accidents are the most common associated with truck drivers causing significant harm.
Benefits of Making A Case For Your Accident?
After your accident and having medical treatments, you will start to notice medical bills growing in your mailbox. With the help of a lawyer and making a case, you may get more than just the expenses and lost wages. You can be compensated for the damage the accident has taken on your loved ones and caretaker.
Steps For Filing a Truck Accident Claim
When you are driving on the road, it can cause a great deal of stress to drive next to a large truck. You know that trucks can have large blindspots, that they may veer into your lane, and that going around a sharp turn can cause a truck's trailer to slide into your lane. However, when you have actually been in an accident with a truck, it can cause more than just stress. It can cause you to be fearful to get back on the road again or even leave your house. You may also be dealing with physical injuries that are so serious you are unable to return to work or work in the same position you had before the accident. Becoming a victim in a truck accident can mean your life is completely changed. When this is the case, what should you do?
What Should You Do Immediately Following A Truck Accident? 
The very first thing you should do after a truck accident is get to safety. In some instances, you may be physically unable to move from your car. When this is the case, you should call 9-1-1 so that they can send police officers and an ambulance to move you out of harm's way. If you are able to move, it is important that you put flares around your car–if you have them–so that other drivers do not hit your car. Then, move away from your car and carefully approach the truck driver. 
What Steps Should I Take After Getting To Safety? 
If you have already gotten to a safe area and have called 9-1-1, the first thing you should do is exchange information with the truck driver. Gather typical information, such as their name, their insurance company's name, and the name of the trucking company they work for. Next, you will want to take pictures of the scene of the accident and get contact information from any witnesses who saw the accident occur. This can help to bolster your claim and it can be exactly what you need when you file a truck accident claim. A witness may have seen what was going on before the accident, what caused it to occur, and can provide a non-biased account of the general information surrounding the accident for the police report as well as for your lawyer in the future. 
What Should I Do When I Leave The Scene Of The Accident? 
The most important thing you can do when you leave the scene of the accident is to get medical attention. Even if you think you escaped with no injuries or minor injuries, a doctor can confirm your health after the accident and devise a treatment plan that will work for you. Additionally, a medical record will be necessary for filing a truck accident claim so that you can argue for fair compensation. When you work with a truck accident lawyer, they will gather all of the evidence that you have compiled from the accident to create a claim so that they can represent you before an insurance company. 
Why Choose Our Lawyers?
At Brenner Hubble LLC, we work hard on your case, so you do not have to. With over 50 years of experience in personal injury, insurance, and accident cases, we have the expertise necessary to defend you in court. We understand the stress and changes that have adversely impacted your life since the accident, and we want to help you get the resolution you need. It is important for a person to choose a specific lawyer that would aid and assist them best.  For example; if one is looking for a vehicle accident lawyer, it may be best for them to contact one that has experience in truck accident work, so that specific needs can be met, on a faster and more effective and efficient level.  These are some of the aspects that should always be taken into consideration. 
Our team has in-depth knowledge of personal injury law, including cases related to wrongful death, brain injuries, truck and car accidents, uninsured motorist claims, and much more. We take pride in offering legal services that truly get people through probably one of the hardest times of their lives. Dealing with an accident, where tragedy and injury ensued, is enough to turn a person's life completely upside down. Because we are aware of just how greatly victims of personal injury accidents can suffer, physically and financially, we strongly encourage them to reach out today for more information. At the very least, you can move forward knowing what your options are, instead of constantly wondering and worrying about the future. No two cases are exactly alike either, so what happened to you may not be the same as what someone else had gone through. Most people haven't studied law, and so they may unknowingly hinder their own chances at fair restitution for what they have experienced. For legal intervention and protection, we advise contacting our team at Brenner Hubble LLC now. If you would like a consultation for your case or want to speak to someone for clarification, feel free to reach out to our firm today. We look forward to assisting you soon.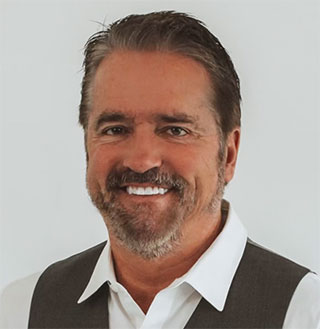 Client Review
"I've known Todd for many years. He has always provided me with excellent advice and counsel. I can say without reservation that I'd trust him with any legal matter."
Linda McDonald