Uber Accident Lawyer Dublin
---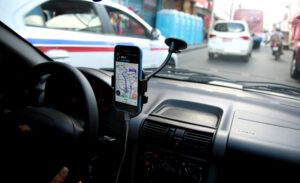 Having a rideshare accident can be horrifying. However, an Uber accident lawyer Dublin, Ohio residents rely on, may be able to provide some relief for you. 
Dublin sits in one of the most populous areas in Ohio. As expected, such a massive population would impact significantly on transportation in the city. If you live in central Ohio, you may have required rideshare services to ease your transportation burden at some point. That's because, generally, ridesharing services are quick, affordable and a viable alternative to public transportation. 
You can conveniently make a ride request and expect a taxi at your location within a few minutes. Furthermore, rideshare apps can offer assistance for persons with limited mobility. The most popular rideshare app is Uber, and like any other car on the road, an Uber rideshare vehicle can get involved in traffic accidents. These accidents are usually caused by drivers' negligent actions like distracted driving. If you're an injury victim in such an accident, your Dublin, Ohio Uber accident lawyer may be able to help you get maximum compensation.
What Should I Do After a Rideshare Vehicle Accident in Columbus? 
What you do after an Uber accident determines how easily you can get fair compensation thereafter. As such, ensure that you do the following after any type of auto accident:
Seek Medical Treatment 
Regardless of how simple an Uber accident may seem, it's important to prioritize medical care in every case. Often, accident victims experience shock immediately after the accident and they may not be able to realize the extent of their injuries. 
Seeking medical attention as quickly as possible is the best way to ensure that you don't complicate your injuries. Aside from the health benefits, seeking medical treatment in time can help your personal injury claim. For example, your medical report can be handy in proving that the accident and nothing else, caused your injuries.
Report the Accident 
As soon as you can, you must report the accident to the relevant law enforcement officers in your locality. In Dublin or Columbus, that will be the local police or Ohio Highway Patrol. That's especially if there were serious injuries, fatalities, or damage to property exceeding $1,000. Like a medical report, an accident report can help you prove your claims. Apart from the police, it's important to notify the relevant rideshare company about the crash. That's especially if the rideshare driver is the responsible party in the accident.
Gather Evidence 
Most of the evidence you'd need for your personal injury claim is right at the accident scene. The earlier you gather such evidence, the higher your chances of getting maximum compensation. You can gather evidence by taking note of important details of the accident. For example, you can take pictures and videos of the vehicle and surrounding areas. Also, if you can, interview eyewitnesses and passersby and document their accounts via phone recording.
Learn About Your Legal Rights
Todd Brenner, a Dublin, Ohio Uber accident attorney, is ready to use his knowledge, experience and negotiation skills to explain your legal rights to you. He can also walk you through the process and what you could expect if you decide to hire an attorney. Contact Brenner Law Offices LLC. to request a free consultation today.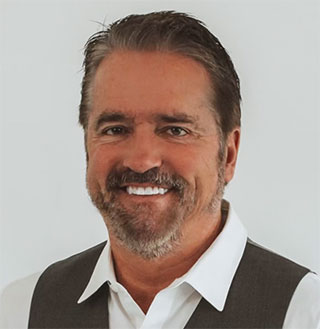 Client Review
"I've known Todd for many years. He has always provided me with excellent advice and counsel. I can say without reservation that I'd trust him with any legal matter."
Linda McDonald