Employee Benefits Lawyer Dublin OH
---
When a worker is hit hard by injury or illness, their ability to provide for themselves and their families; in which case it may be time to seek an employee benefit lawyer Dublin, Ohio residents trust. In some situations, employees are unable to return to their jobs and careers for months or years. In other cases, they are prevented by disabilities from ever returning.
You need an experienced employee benefits lawyer on your side because the rules can get complicated. There are two different sets of rules depending on whether you obtained your insurance through work or directly from an insurance company. If you get your disability insurance coverage through work, those types of policies cover a group, and are typically called a long-term disability or policy. A policy purchased directly from an insurance company that just covers you is typically referred to as an individual disability insurance policy.
When an employer or insurer denies long-term disability benefits coverage, you need a lawyer experienced in navigating and prevailing in these often-complex disputes. Attorney Todd Brenner represents clients in a variety of long-term disability claims disputes across Ohio and surrounding states. Regardless of how firm and apparently final your claim denial has been, we can help.
Filing for long-term disability or short-term disability benefits, ERISA benefits for health care and pensions, or other employee benefits, is often difficult and fraught with challenges. A Dublin, Ohio employee benefit lawyer can help you file initial claims and avoid errors and can help you file an administrative appeal of a denied claim.
An experienced employee benefit lawyer can help document your disability claim, prepare you for inquiries and represent you in appeals hearings and in litigation. Todd Brenner knows how important a long-term disability claim can be. In many situations, the future financial well-being for you and your family hangs in the balance. Because the stakes are so high, Todd provides aggressive representation in claims appeals to obtain full and fair compensation and benefits for you.
The processes of claiming long-term disability benefits can be extremely confusing and even more frustrating. Often, employees whose disabilities make it impossible for them to continue working find that their coverage is far less than they expected. Many have their claims denied outright and do not know how to navigate the additional complexities of the appeals process. 
A skilled employee benefit lawyer can help improve the chances of your claim being resolved favorably by analyzing your situation and developing a strategy even before your claim is filed. We will assist you with filling out claim forms along with reviewing your medical records and recommending any additional doctor's visits or medical tests that might make your claim stronger. By documenting the continuing eligibility of your condition and filing for an administrative disability appeal quickly will help if your claim is denied. Your long-term disability attorney encourages preparing evidence and obtaining expert witness testimony. You then take the case to court, if necessary.
Dublin, Ohio employee benefit lawyer Todd Brenner has handled hundreds of ERISA and employee benefit cases and is very familiar with the complicated ERISA rules. In fact, Todd has taught other attorneys around the country about employee benefit claims and lawsuits. Contact Brenner Law Offices LLC. today for a free consultation.
Why You May Need A Employee Benefits Lawyer

---
If you or a loved one are suffering at the expense of your employer, it may be best to discuss your situation with an employee benefits lawyer Dublin, OH victims can turn to in times like you are now. No matter the reason, your employee benefits should not be violated.
The contract you sign is meant to provide protection to both you and your employer. If that contract is violated then talking to a lawyer is often a great thing to do. They will be able to protect your rights. How do you know you need to have one though? 
Employer Not Taking Abuse Seriously
A serious issue in recent times has been workplace harassment. It can be anything from sexual harassment to racial abuse. No matter what, it violates the contract you signed if they do nothing to help you. If your employer hasn't done anything after multiple submissions or an extended period of time it is time to bring in a lawyer. If your employer does not face the issue immediately and tries to fix it, there could be serious consequences. 
Labor Code Violations
There are codes in place that are meant to ensure that employees cannot be taken advantage of by their employers. However, that doesn't always stop companies from violating these labor codes. If you feel your company is not complying to this code and is in major violations, then you need to talk to a Dublin employee benefits lawyer. They will be able to get in touch with your employer and run a thorough check. It is not only beneficial for you but for all your current colleagues and even future workers. 
Too Many Papers 
Paperwork is a part of a business that no one can avoid. It is there to protect everyone from lawsuits and any other legal wrongdoings. This can even include a business trying to get you to sign something that will absolve them of said wrongdoing. The issue arises when your employer is putting a lot of papers in front of you and trying to get you to sign them quickly without reading them all. Chances are something is amiss and you need to talk to a lawyer before you sign anything that could backfire. 
Not Receiving Benefits 
For the most part, companies are great at providing benefits for their current or recently departed employees. Sadly, not all companies are great at this. There are some that neglect these benefits. If you haven't been given severance pay or are missing vacation pay, then you have a claim against your company. If a follow-through isn't enough, it is time you talk to a lawyer. 
Wrongful Termination 
The vast majority of regulations are meant to protect you from being let go in an unjust manner. Depending on your situation you may have a case for wrongful termination. This can include being let go after you brought a problem up to human resources. If this has happened you need to speak with a lawyer as soon as possible. 
If you or a loved one have any questions, then don't hesitate to reach out to a Dublin employee benefits lawyer from Brenner Law Offices LLC today.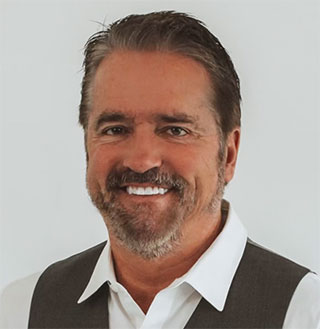 Practice Areas
Client Review
"My experiences with Todd have exceeded expectations. Todd is exceptionally knowledgeable and very personable. Highly recommend."
Aaron Smith