Uber Accident Lawyer Columbus, OH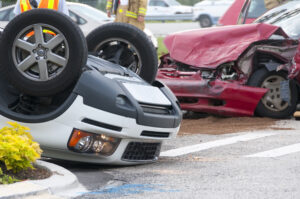 A Columbus, OH Uber accident lawyer is someone who knows just how popular the rideshare company has become over the past several years. Unfortunately, they also know that this popular service also comes with many collisions where people are injured. Many people who used to turn to cabs as an alternative form of transportation now find it much more convenient to whip out their phone, swipe up the Uber app, and order their ride. The app is so convenient that users don't even need to have cash on them to pay for the ride. It's all done in the app.
But many in the taxicab industry warn consumers that there is little regulation for Uber drivers and that this puts riders in danger. In fact, these drivers aren't considered employees of the company; they're classified as independent contractors. So what happens if a person is involved in an accident involving an Uber? Who is liable for the damages that victims may suffer if they are injured in the crash? Contact Brenner Law Offices if you have been in an accident to get all the answers you need!
Is It the Company?
As a Columbus Uber accident lawyer can explain, in most cases where an employee is responsible for an accident that injures people, the company the employee is working for at the time of the accident would be responsible for the losses the victim suffers, such as medical expenses, lost wages, pain and suffering, permanent disability, and more. This liability falls under the legal doctrine of respondeat superior.
However, as mentioned above, Uber drivers are not employees of Uber Corporation, so does that legal doctrine apply?
Although during the early stages of the company Uber tried using the independent contractor defense to try to avoid any liability, many states stepped in and passed regulations that set requirements for Uber and other ridesharing companies to follow. This includes their responsibility for screening the drivers they contract with.
The companies are also required to have liability insurance to cover accidents their independent contractor drivers are in. These drivers are also required to have liability insurance, as well.
So, Who Pays My Damages?
The liable party for an Uber accident victim's losses will depend on certain circumstances of the crash:
If the Uber driver caused the accident, had passengers in their vehicle when the crash occurred, the victim would have to file their claim against Uber's corporate liability insurance.
If the Uber driver caused the accident, had no passengers in their vehicle when the crash occurred, their Uber app was on and they were available, the victim would file their claim against both the Uber corporate insurance policy and the driver's insurance policy.
If the Uber driver caused the accident, had no passengers in their vehicle, their Uber app was off and they were not available, the victim would have to file their claim against the driver's insurance policy.
Contact a Personal Injury Law Firm
If you have been injured in an Uber accident, it can be confusing and even overwhelming to try to fight potentially multiple insurance companies to get the compensation you deserve. Call Brenner Law Offices to schedule a free consultation with a dedicated Columbus Uber accident lawyer.
How a Lawyer Can Help
After a car accident, you may be looking to seek compensation for damages with the help of a Columbus, OH Uber accident lawyer to represent your case. An experienced attorney can help you get a settlement for the damage done to your body and even mind. Accidents are frightening, but you do not have to suffer through them alone. A lawyer will be by your side every step of the way. Learn how an attorney will work on your case, and then contact one at Brenner Law Offices for help today.
Investigation
After an initial consultation with an attorney, he or she will do their own professional investigation into your case. They will review all images of the accident and reports. These reports will include witness statements and police information. If witnesses need to be tracked down, an attorney will do so. They will act on your behalf and work to put together a strong case for you.
Paperwork
As with anything legal-related, a lawyer will work to fill out all paperwork for your case correctly. He or she will take the information they gathered during their investigation and put it together to present to the court system. This also involves filing all important paperwork related to your specific case. For example, your attorney will file your claim about the accident. This can be either with the courts or with your insurance company — or even the rideshare accident company itself depending upon the variables in your case.
Representation
Your Columbus Uber accident lawyer is there to help you. They will represent you and your concerns in all legal matters. Additionally, they will answer any legal questions you might have. A lesser-known job of a lawyer is also to provide emotional support to their clients. By taking the emotional brunt of the case, they take the stress of the matter off the claimant. If you are struggling with your physical or mental health throughout the case, your lawyer can also provide recommendations of places to seek help.
Negotiations
Insurance companies and rideshare companies alike want to protect their bottom line — not your financial interests. Either of said companies could offer a low-ball settlement, attempt to deny or claim, or even try to delay your claim in the hopes that you give up pursuing it. An experienced attorney will fight for you and make sure the companies accept your claim and offer the compensation you deserve.
Court
The goal of almost every case is to get a settlement. This means that you and the insurance or rideshare company have come to an agreement on what financial compensation you will receive for your accident. However, if either of the companies do not want to cooperate, or the person who caused your accident is not cooperating, it may be necessary to take your case to court. Should this happen, your lawyer will take care of everything from the extra paperwork that comes with a lawsuit to standing up for you in the courtroom. A lawyer will fight for your rights.
Rideshare Lawyer Benefits 
If you have recently been involved in an accident, contact a Columbus Uber accident lawyer at Brenner Law Offices to investigate your case and work towards getting you the settlement you deserve.
If you have been hurt in an Uber accident, you may want to speak with a Columbus, OH Uber accident lawyer. As with any form of transportation, accidents can occur, and in such cases, it is crucial to be aware of the legal recourse available to victims. Here are some benefits of hiring a lawyer from Brenner Law Offices.
Understanding the Need for Uber Accident Lawyers:
When involved in an accident while riding in an Uber, victims frequently face many challenges, including physical injuries, emotional distress, and financial burdens. Seeking compensation from Uber's insurance policies can be quite complicated and overwhelming. This is where Uber accident lawyers step in, equipped with the necessary knowledge and expertise to assist victims throughout the legal process.
Expertise in Rideshare Laws and Insurance Policies:
Uber accident lawyers have extensive knowledge of the laws and regulations governing ride-hailing services. They are well-versed in the specific insurance policies and coverage provided by Uber to protect passengers and third parties involved in accidents. This specialized knowledge enables them to analyze the circumstances of an accident, determine liability, and advocate for the best possible outcome for their clients.
Investigation and Evidence Collection:
An important aspect of a successful personal injury claim is the collection of evidence to establish liability. A Columbus Uber accident lawyer has the expertise to conduct thorough investigations, which may involve assessing accident reports, gathering witness testimonies, reviewing medical records, and collaborating with accident reconstruction experts if necessary. By examining the details surrounding the accident, these lawyers can build a strong case on behalf of their clients.
Negotiating with Insurance Companies:
Dealing with insurance companies can be quite difficult. Uber accident lawyers understand the tactics employed by insurance companies and are skilled negotiators. They can engage in effective communication with insurance adjusters, present compelling arguments, and fight for the compensation their clients deserve. This level of representation can significantly enhance the chances of a fair settlement.
Litigation and Courtroom Advocacy:
If a fair settlement cannot be reached through negotiations, Uber accident lawyers are prepared to take the matter to trial. They possess litigation experience and are well-versed in courtroom procedures. With their comprehensive understanding of personal injury laws and their persuasive advocacy skills, they can present a compelling case to a judge and jury, aiming to secure a favorable verdict for their clients.
If you have been involved in an Uber accident, you should schedule a consultation with a Columbus Uber accident lawyer from Columbus, OH Uber accident lawyer. These legal professionals have specialized knowledge in rideshare laws and insurance policies, conduct thorough investigations, negotiate with insurance companies, and, if necessary, provide strong courtroom representation. By depending on their expertise, accident victims can increase their chances of obtaining fair compensation for their injuries, losses, and suffering. When it comes to protecting your rights, the guidance and support of an Uber accident lawyer can make all the difference.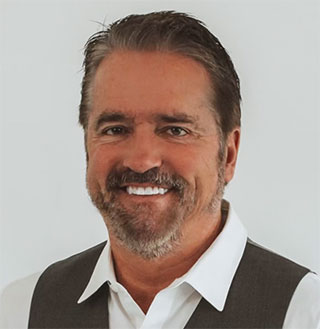 Client Review
"I've known Todd for many years. He has always provided me with excellent advice and counsel. I can say without reservation that I'd trust him with any legal matter."
Linda McDonald