ERISA Lawyer Columbus, OH
As a trusted Columbus, OH ERISA lawyer understands, when you expect certain benefits from your company and you are denied those benefits when you need them most, this can feel devastating. When a company offers some kind of 401(k) or pension plan, it has certain obligations to comply with ERISA. This is not typically an issue until employees need to use their benefits and realize that they are inaccessible to them. If this sounds familiar and you believe you are being unjustly denied these benefits, you should seek help from the team at Brenner Law Offices. 
What should I do when I fill out my ERISA application? 
When you are applying for benefits, it would be prudent to get the help of a lawyer before you even get going. Although it is possible to reverse a denial, working with a Columbus ERISA lawyer before you even start can yield the best outcome for you. Your lawyer can help you navigate the application and help you gather the right documents. When you are gathering evidence for your application, you will want to get: 
Your medical records

Any accident reports that may be applicable

Your employee information, including where you work, your position, how long you have been there, etc.

What kind of treatment you are undergoing and how long your treatment may need to last

What your plan information is and what your retirement contributions are

Other documentation your lawyer believes is applicable to your case 
What if my ERISA application was denied?
You absolutely still have options, but the road can be more difficult. There are many reasons that your application may have been denied, whether it is a legitimate reason or for something as small as a missing date or signature. If you believe you still have a case for your benefits and would like to appeal this denial, you should speak with your lawyer as soon as possible and prepare to request a hearing for your appeal before a judge. 
Unfortunately with an appeal, you should not rely on anyone else–like your insurance company–to help provide you with the records you need. Working with a lawyer through the appeals process is crucial because they will understand what kinds of documents you need, who to get them from, and when you will need to file your appeal. 
When it comes to getting the benefits you rightly deserve, you should never go into an application thinking that insurance companies are going to play fair. Though it may seem depressing, assume any insurance company you work with will have their bottom line in mind, not your health. Your lawyer, on the other hand, will fight for you every step of the way. 
Where can I turn for help with my Employee Retirement Income Security Act application? 
When you are dealing with ERISA issues and you need help with your initial application or an appeal, reach out to Brenner Law Offices to speak with our team now. Our Columbus ERISA lawyer is here to help you today.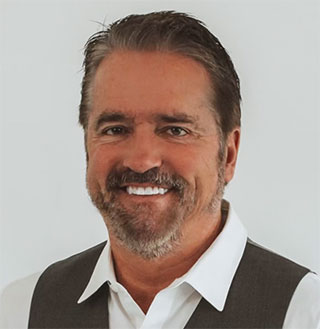 Client Review
"I've known Todd for many years. He has always provided me with excellent advice and counsel. I can say without reservation that I'd trust him with any legal matter."
Linda McDonald