Lyft Accident Lawyer Columbus, OH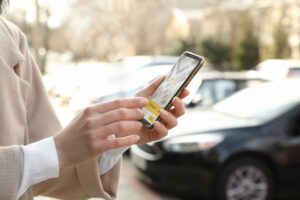 Your trusted Columbus, OH Lyft accident lawyer knows that when you get into an accident while you are a passenger in a Lyft or with a Lyft driver it can be complicated. In fact, any typical car accident can turn complicated quickly, especially if the other driver is not accepting fault for causing the accident. However, when you add to this that the driver is a Lyft driver, you may be worried that you have a driver who does not want to accept blame and a company who wants to wash its hands of the accident entirely. When you have been injured and it involved a Lyft, you should turn to the trusted attorneys at Brenner Law Offices
Does Lyft reject any responsibility when it comes to accidents that involve its drivers? 
While certain circumstances do need to line up for Lyft to take responsibility, it all simply depends on what the driver was doing at the time of the accident. For example, a Columbus Lyft accident lawyer knows that just because a person works for Lyft and got into an accident using the same car they use when working for Lyft does not mean that Lyft will take responsibility. The driver must be doing two things: 
They must be logged into the Lyft app

They must be actively working
Additionally, in Ohio, Lyft drivers must carry their own insurance in addition to Lyft's $1 million liability coverage. The driver must have: 
$25,000 to cover property damage

$50,000 to cover bodily injury per person

$100,000 to cover the accident
What if I am a pedestrian in a Lyft accident? 
If you are a pedestrian who was injured by a Lyft driver, the same principles will apply. The Lyft driver needs to be logged in and on duty for Lyft's insurance to kick in. You can work with your lawyer to file a claim against Lyft. 
What if I am in a Lyft and we get into an accident with someone else? 
Things become slightly more complicated as more people are involved in the accident. When this is the case, it is certainly a wise decision to work with a lawyer who can help determine who is liable for the accident or how many parties are liable. If your Lyft driver was not at fault for the accident, you would take care of this in a similar way to other car accidents. You would file a claim against the liable party and negotiate with their insurance company to sort out fair compensation. 
Getting Help After a Lyft Accident 
Getting into an accident that involves a Lyft driver can make you feel even more stressed when you are unsure of who is liable and what kind of insurance coverage there will be. When more parties are involved, you may feel like everyone is pointing the finger at someone else instead of accepting liability. When this is the case, it is essential to work with a lawyer from Brenner Law Offices. When you are ready to file your claim, call us to speak with our Columbus Lyft accident lawyer.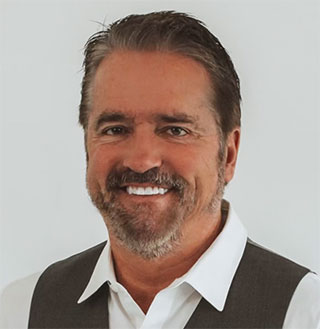 Client Review
"I've known Todd for many years. He has always provided me with excellent advice and counsel. I can say without reservation that I'd trust him with any legal matter."
Linda McDonald