Types Of Uber Accident Scenarios
Uber Accident Lawyer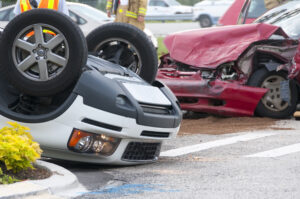 If you are seeking a rideshare accident lawyer to guide you through your difficult situation, the best time to act is as soon as possible. Uber accidents can happen when you least expect them to. If you have been injured in one, you can file a claim against Uber and other parties who can be held liable. There is not much time to get legal help, and the more time that passes the more difficult it may be to resolve your scenario. the sooner that you talk to a lawyer the better. No matter what kind of accident you are attempting to resolve, having a consultation is one of the first steps that you should take. You should talk to a lawyer right away if you have been in a recent Uber accident where you sustained injuries.
The Driver Was Distracted While Driving
Everyone driving on the road should focus on their surroundings at all times and avoid distractions. All rideshare drivers should do their best to avoid distractions to ensure the safety of their passengers and others outside the vehicle. Short moments of distraction can be enough to trigger an accident that can result in injuries. Common distractions for many Uber drivers include loud music, GPS issues, phone calls, text messages, and trying to reach for objects.
The Driver Exhibited Road Rage Which Caused the Accident
Road rage affects many people. Drivers should be careful to manage their emotions whenever they are on the road, especially if they are rideshare drivers who must transport passengers. Rideshare drivers owe a duty of care to their passengers, so they can be liable if they breach that duty. An experienced Uber accident lawyer like one at Glotzer & Leib, LLP will be able to assist you if you have been in an accident involving road rage.
The Driver Operated the Vehicle Recklessly
Some Uber accidents happen because the rideshare driver was driving recklessly, putting themselves and their passengers at risk. If you have been in an Uber vehicle and the driver was acting recklessly before getting into a collision, you may be able to file a claim against them with the help of a lawyer who will advocate for you.
The Driver Operated the Vehicle While Impaired
No one should ever drive while intoxicated or under the influence of drugs. If you have noticed that your Uber driver was under the influence while driving you to your destination just before the accident occurred, you can file a claim against them. Bring any evidence that you have to a lawyer, such as video of the driver showing signs of impairment.
You should consult a lawyer that you can trust and can work on your case in a timely manner. They should be completely transparent with you and what can you expect from the entire claims process. If you would like more information about available legal services, request a consultation with a lawyer right away.