How to Increase Your Settlement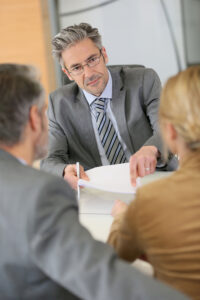 There are many things that you must do if you wish to recover the maximum amount possible after a personal injury accident. With so many medical bills, property damage, and missed wages, you want to explore as many options as possible so that you can recover as much money as you can. Consider these ways to increase your total compensation amount and look to a trusted personal injury lawyer right away. 
Give a Detailed Statement 
When you first report your accident, be thoughtful about what kind of statement that you are going to give. Make sure that your statement doesn't include an apology or admittance of guilt, as this can greatly weaken your claim or result in it getting rejected. You want to give informative statements, but do not falsify anything or give information that can be misleading. 
Get Medical Care Immediately

Always seek medical attention as soon as possible if you ever get into any kind of personal injury accident. A doctor needs to evaluate you for any injuries that you have. When you get medical care right after an accident, you can show the insurance company the medical records as evidence that you have been in an accident. If you do not see a doctor as soon as possible following an accident, it can be used against you. 
Review Your Damages
There are many damages that you can possibly recover so if you don't do a thorough job of listing all the damages that you may be eligible to get, then your compensation amount could be much smaller.  Don't forget to include any expenses in the future, such as copays for medical appointments and rehabilitative services. This process can take some time to complete, so don't wait until the last minute to do so. 
Preserve All Evidence 
You can have a trusted personal injury lawyer like one at Therman Law Offices, LTD to review the evidence that you have. They can find out which pieces of evidence will be most impactful to include in your case. Using lackluster evidence can result in insufficient damages, or your case value could be much lower. Report all evidence that you have to a skilled lawyer and they will evaluate what you have. 
Don't Forget To Follow Up 
A common mistake that claimants make is forget to follow up with the insurance company after reporting the accident. The insurance company may try to discourage you from pursuing your claim by purposefully taking time to process it. Do not wait for them to get back to you. Instead, wait a few days and if you haven't heard from them about next steps, continue to call them for updates about your case. 
Talk to a Lawyer Right Away
The sooner that you talk to a lawyer about your personal injury claim, the better. A personal injury lawyer needs time to evaluate your case and explore the ways that they can strengthen it. They will make sure all the steps are being followed to increase your compensation to the highest possible amount. Request a consultation with a lawyer so you can get started.