Wrongful Death Lawyer Dublin, OH
As a trusted wrongful death lawyer Dublin, OH residents rely on knows, wrongful deaths happen all too often. The lawyers at Brenner Law Offices know that when you are coming to terms with the death of a loved one, it can be challenging to cope with their death in addition to filing a wrongful death claim. Especially in cases of wrongful death, it can feel like your loved one was taken from you too soon and that you still have so much life to live with them. When you are hoping to take legal action against the party who caused your loved one's death, it is essential that you get help from a legal team you can rely on. You want to know that your claim will be in good hands so that you can leave the legal details up to your lawyers and allow yourself grace and understanding in your time of sorrow. Give our office a call to see how we can help you through your wrongful death claim.  
What Can A Lawyer Do For Me? 
You may be wondering if a Dublin wrongful death lawyer will add stress to an otherwise difficult period of your life. The truth is, if working with a lawyer isn't going to help you through this time, you shouldn't use one. However, a lawyer who has studied wrongful death law and knows the legal process in and out should be able to take a great deal of stress off your shoulders doing this time. This can allow you to process your loved one's passing and focus on celebrating their life. 
They save you time.

When you work with a lawyer from Brenner Law Offices, they should be saving you time. The legal process can be complicated, especially when it comes to filing your paperwork on time and going to court. Your lawyer can do much of this on your behalf. 
They can assess your claim.

Before even beginning the legal process of a wrongful death claim, it will be important to know if it is worth pursuing and what your claim may be worth. Your lawyer will do the heavy lifting of the research to see what your loved one's medical expenses were (related to their injuries), what their pain and suffering was, determine the value f their lost income, and gather records pertaining to their funeral and burial expenses. 
They can represent you in court.

If you find that the other party is not taking your claim seriously and that negotiating does not work, your lawyer can represent you if you decide to go to court. Going to court is not something you want to do without legal representation and they can make this process go much smoother for you. 
After the wrongful death of a loved one, you want to know that your legal claim will be in good hands. If you would like to learn more about this process, reach out to a trusted Dublin wrongful death lawyer from Brenner Law Offices now.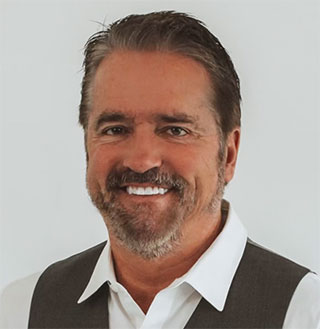 Client Review
"I've known Todd for many years. He has always provided me with excellent advice and counsel. I can say without reservation that I'd trust him with any legal matter."
Linda McDonald