Wrongful Death Lawyer Dublin OH
---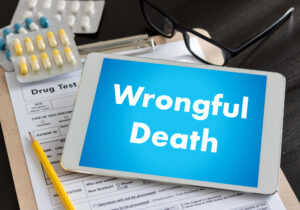 If you lost a family member and believe it was the result of a wrongful death, you should seek the legal advice of a Dublin, Ohio wrongful death lawyer residents trust from Brenner Law Offices, LLC right away. The loss of a loved one is difficult for anyone to handle, but that loss can become more difficult when a loved one is taken away unexpectedly as the result of another person's negligent act. Wrongful death is the term associated with the taking of an individual's life as the result of the willful or negligent act of another person or persons.
Wrongful death can be the result of various negligent acts. Some of the most common causes of wrongful death are the result of unintentional injuries and include motor vehicle accidents, slip and fall accidents, workplace accidents, unintentional poisoning, faulty products and drowning. Motor vehicle accidents, including car, truck and motorcycle accidents, result in the highest number of wrongful deaths by unintentional injuries, followed by unintentional poisoning and unintentional falls. If you know someone who has recently been the victim of one of these accidents, turn to a trusted and experienced Ohio wrongful death lawyer.
The statute of limitations, as well as the individuals entitled to sue and receive compensation for wrongful death varies from state to state. To see if you are eligible to sue and/or receive compensation for the wrongful death of a family member, you should contact a wrongful death lawyer right away.
No amount of money can heal the pain of losing someone close to you, nor can money replace a person. The entire concept of someone's worth seems distasteful, but often money is the only tool the law has for compensating people for the wrongful death of a loved one. Attorney Todd Brenner understands that. He has years of experience representing the families of victims who have been killed through the negligence or recklessness of others and takes pride in bringing his skill and compassion to these difficult cases to maximize the recovery for families. 
How the Ohio Wrongful Death Statute Works
Ohio law specifically authorizes a civil action in any case where a party's wrongful act, neglect or default caused the death of another. The representative of the deceased is entitled to bring a lawsuit in court for the benefit of the surviving spouse, children, parents, and other next of kin of the deceased. In most cases, it is up to the plaintiff to prove damages, but in wrongful death cases, the law presumes that the surviving spouse, children and parents suffered damages; it is up to the defendant, if they can, to prove these family members didn't suffer damages.
A wrongful death case can be brought within two years from the date of death. If successful, the personal representative can recover compensation for the family for several types of damages, including funeral and burial expenses, loss of financial support the deceased would have provided, the value of the loss of services the deceased would have provided, such as raising the children or helping out around the house, loss of prospective inheritance and the family members' mental anguish.
If you have suffered the loss of a loved one due to the fault of another party, you should consider scheduling a consultation with our experienced Dublin lawyer wrongful death team from Brenner Law Offices LLC.
The anguish you experience with the loss of a loved one is unexplainable. However, it is even more dramatic when you feel that the death was preventable. An example of one of the most well-known wrongful death cases, would be the Uvalde Texas shooting.  A month after the tragedy that took place at a Texas elementary school, footage was released inside the schools, showing that the officers could have stopped the shooter much earlier. This is an example of a wrongful death, because it is an example, along with many others that occur on a day to day basis, that a tragedy could have been prevented. If you need legal assistance in relation to a wrongful death, reach out to Brenner Hubble, a top-rated firm in central Ohio. 
What Makes a Wrongful Death Case in Ohio?
You may be considering a wrongful death claim. However, you may find the legal process overwhelming. That's where Brenner Hubble's law firm comes in and guides you through the whole process, which is available, via contacting a wrongful death lawyer in Dublin, OH. No two cases are similar as each is judged depending on variables related to the case. However, some circumstances make for wrongful deaths, such as wrongful deaths and car accidents, wrongful deaths and medical malpractice, wrongful deaths and product liability, and wrongful deaths and truck accidents
As seen in the examples above, what is important to remember, is that wrongful death accidents are not always back and white.  When it comes to certain types of wrongful deaths, the reason why they could happen is because of one of the most common examples: accidents on the road. Driving accidents can be the most common, because of how careless people are on the road, which can lead to wrongful death instances. However, there is more to it than that.  
Sometimes a wrongful death can happen, due to car incidences, such as road rage.  Road rage is when a driver is being aggressive on the road, and they end up putting the safety of others in danger. Furthermore, if the individual is driving at a high speed and impacts another driver or a pedestrian, this will lead to a wrongful death. As such, this would lead to consequences, such as not only the death itself, but also the driver who caused the death, having to deal with the guilt of the situation that could have been avoided, if they made a different decision. 
One of the strongest examples of this, would relate to tailgating, particularly during heavy traffic. Tailgating, is when a driver (such as those who are aggressive), attempts to get a driver in front of them to speed up by driving close to them.  This is a form of road rage that can be especially dangerous.  The reason is because of the following.  If the aggressive driver is driving right behind an individual, and the person has to suddenly put on the brakes, an accident could occur, that could lead to severe injury and even death.  Moreover, if there is heavy traffic with high speed, there could be a higher chance of a pile up, which could cause severe injury among drivers, and an even death, in some instances.  
Important Information About Wrongful Death Cases
With the skills of our attorneys, you will receive guidance on how wrongful death and survival work, possible compensation, and who should file the case. The compensation you qualify for depends on the circumstances surrounding your case. This is why it is important that people know exactly the kind of attorney that is needed.  When it comes to breaking down specific cases, there need to be essential aspects asked, such as the following. What kind of wrongful death was the person involved, the kind of compensation that one is looking for, whether the cause of the wrongful death was intentional or deliberate, whether one knows the person well, and more.  These are some aspects that are important to take into consideration. 
What To Do Now
In the midst of indescribable grief, it can be difficult to muster the energy to do anything. But if there is one thing you should do after a wrongful death incident, it's to meet with a legal team who knows how to use the law so that your loved one's life is not lost in vain. We cannot bring back the person you lost, but at the very least, we can serve justice so that their name is never forgotten. A Dublin wrongful death lawyer has seen the way that preventable deaths can turn families inside out, and they are never the same again. The impacts of a tragic wrongful death is going to reverberate through parents, relatives, friends, and communities beyond. If you are wondering if now is the time to act, then it probably is. We can handle the legal aspect of your wrongful death case while you focus on yourself and your family during this excruciating period. If you suspect your loved one was taken too soon, and someone was responsible for it, don't hesitate to reach out now to let us investigate further. We are here to help.
How can an Attorney Help?
Attorneys play an essential part by investigating the details of the incident and gathering all the necessary evidence to support your claim. Our attorney at Brenner Hubble LLC holds your hand at these low moments and makes it their goal that the parties responsible for the death of your loved one are accountable.
Reach Out Today
If you lost your loved one in wrongful death and are looking to investigate the matter further, Brenner Hubble is the law firm to visit. Attorneys Todd Brenner and Adam Hubble have over 50 years of combined experience, serving their clients in Ohio and surrounding jurisdictions. We ensure you get every dime you're entitled to. Contact a Dublin attorney for wrongful death cases from Brenner Hubble LLC today at 800-792-1480 for a free consultation. We are here for you at these trying times.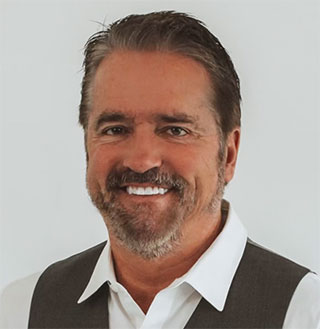 Client Review
"I've known Todd for many years. He has always provided me with excellent advice and counsel. I can say without reservation that I'd trust him with any legal matter."
Linda McDonald