Back Injury Lawyer Dublin OH
---
Back pain can occur if your body is jolted in a car accident. An injury affecting the back can be disruptive and directly affect your financial status and quality of life. A Dublin, Ohio back injury lawyer can assist you with your post-accident pursuit of compensation, which can help you focus on your recovery.
A back injury can change your life in many ways. Following your accident, you may have been unable to maintain your previous productivity levels at work. If you needed to change jobs or work fewer hours, our team can seek compensation for the harm to your earning power. A back injury can require lifelong medical care. Attorney Todd Brenner understands this well. He can help you recover compensation not only for the initial treatments that your condition required but also for other costs that you can expect in the future.
---
Reimbursement for Medical Costs
---
Some medical-related items for which you can seek compensation include assistive devices, like wheelchairs and motorized scooters, medications, surgical procedures and physical therapy. Depending on the nature of your condition, you may be able to seek reimbursement for other medical-related losses.
---
Back Injuries
---
After suffering a back injury, you may have been unable to return to work. This could have put a strain on your family's finances. A Dublin, Ohio back injury lawyer can help you pursue the cost of your lost wages after getting hurt.
A back injury can pose a variety of challenges to your day-to-day life. Yet, many of these challenges may be compensable. For instance, if you now have a disability because of your injury, your lawyer can factor in the cost of your impairment into your claim.
With a Dublin back injury lawyer on your side, you do not need to calculate the cost of your losses by yourself. Attorney Todd Brenner can do that for you. He can look at your medical-related invoices, property damage receipts, and pay stubs to learn more about your situation.
---
Assistance Recovering Losses
---
We can help you pursue financial recovery for your losses, including pain and suffering. The physical and emotional impact of your accident could be compensable. We can evaluate your situation as a whole to see what you may be entitled to claim. Often, the more severe your injuries and the greater impact they have had on your life, the more you can seek for pain and suffering. We can help you seek compensation for other types of losses. For instance, if you needed to make handicap-accessible modifications to your home or vehicle, we can seek coverage for those expenses.
Todd Brenner, an experienced Dublin, Ohio back injury lawyer, serving personal injury clients for more than 25 years, can help you seek compensation if you suffered a back injury in a crash. Brenner Law Offices LLC. can help your case by identifying the negligent party, filing your insurance claim, and calculating the cost of your injury-related losses.
Furthermore, we work on a contingency-fee basis. Our clients do not need to pay anything upfront. You only pay us for our time and efforts if we settle your case. Not only do we serve claimants in Dublin, Ohio, but we also serve people in the neighboring communities, including Columbus.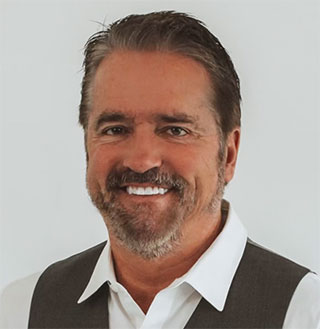 Client Review
"I've known Todd for many years. He has always provided me with excellent advice and counsel. I can say without reservation that I'd trust him with any legal matter."
Linda McDonald